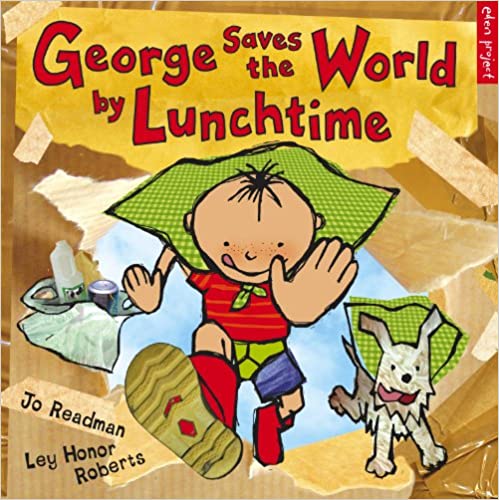 "George Saves the World by Lunchtime"
Transworld Publishers / 2006
Auteur·rice : Joe Readman
Illustrateur·rice : Ley Honor Roberts
George is determined to save the world by lunchtime, but he's not quite sure how. Grandpa suggests they start by recycling the yogurt container from his breakfast, putting his banana peel in the compost pile, and hanging the laundry to dry in the sun. A bike trip to the recycling center, charity shop, and local farmers' market show how recycling and reusing materials—as well as using less gas and buying local produce—can really help save the world. George even gets a favorite toy fixed! Highly original and eye-catching illustrations combine painting and photographs to draw children into the world of recycling.
Niveau conseillé 6ème-5ème