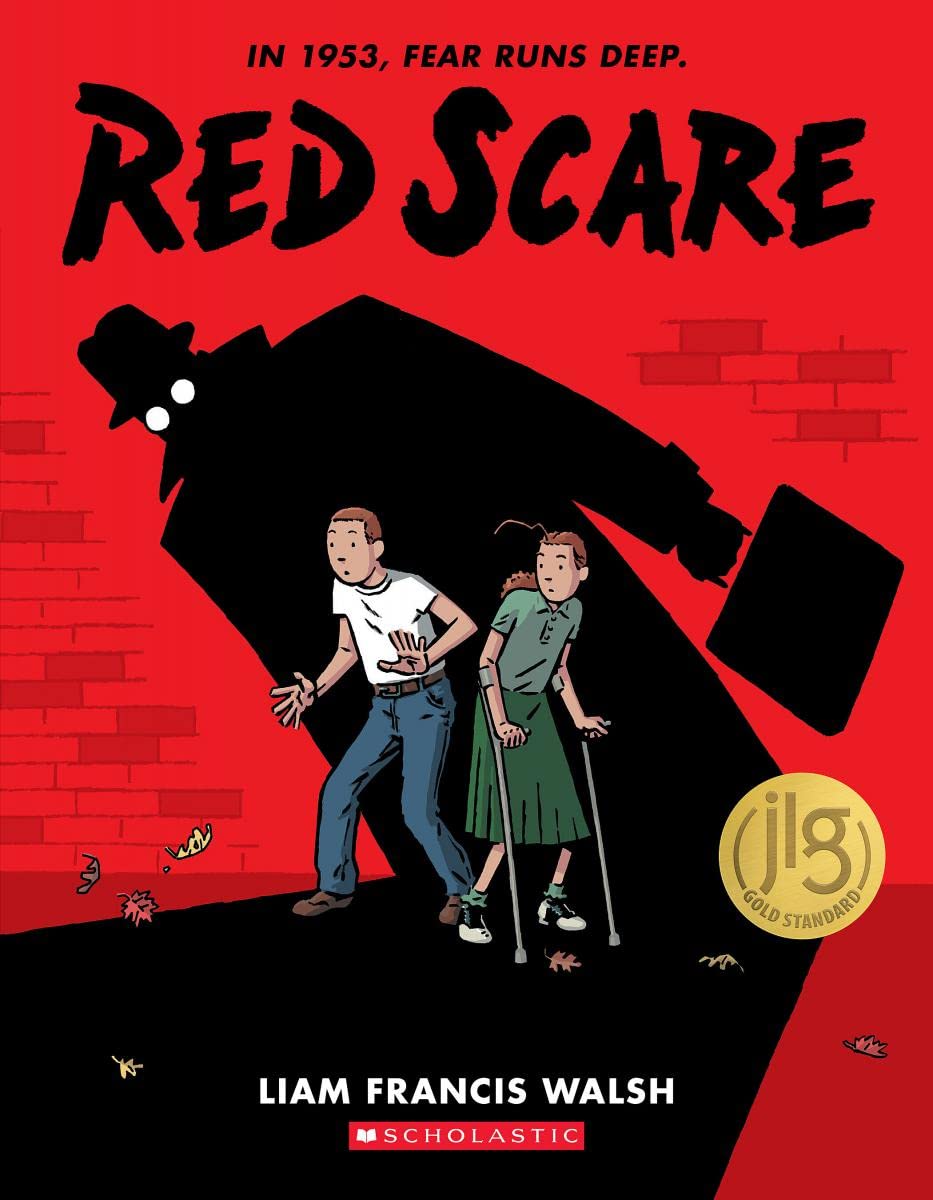 Red scare
Scholastic / 2022 / 15.81 €
Auteur·rice : Liam Francis Walsh

Présentation de l'éditeur :
A page-turning sci-fi adventure set in 1953, featuring a clever girl who, against all odds, must outsmart bullies, the FBI, and alien invaders during the height of the communist Red Scare.
The New York Times Book Review
 calls 
Red Scare
 a "masterly graphic novel debut… tightly wrought, intense, unpredictable… breathtaking action sequences… pacing is remarkable… a virtuosic performance."
"
Red Scare
 is a brilliant, fast-paced adventure. Action, history, and a tiny bit of fantasy collide in eye-popping panels, loaded with heart." -- Max Brallier, #1 
New York Times
 bestselling author of The Last Kids on Earth series
Peggy is scared: She's struggling to recover from polio and needs crutches to walk, and she and her neighbors are worried about the rumors of Communist spies doing bad things. On top of all that, Peggy has a hard time at school, and gets taunted by her classmates. When she finds a mysterious artifact that gives her the ability to fly, she thinks it's the solution to all her problems. But if Peggy wants to keep it, she'll have to overcome bullies, outsmart FBI agents, and escape from some very strange spies!
Sélection : 4ème - 3ème et lycée