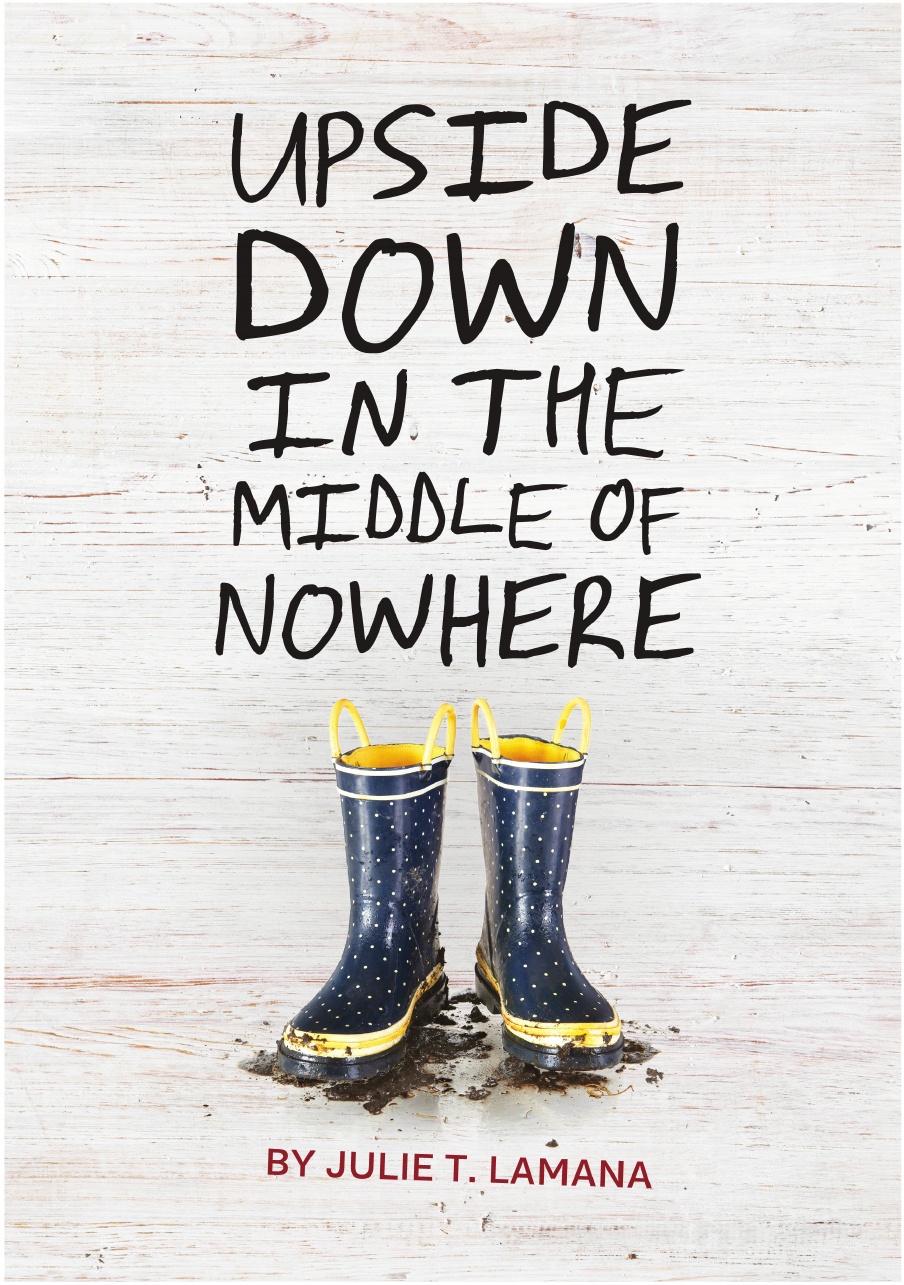 Upside Down in the Middle of Nowhere
Chronicle Books / 2014
Auteur·rice : Julie T. Lamana

Les premières lignes / the first lines :

CHAPTER 1
Friday, August 26, 2005 – 3:17 p.m.
I was on my tippy-toes, bouncing up and down on the first step of the bus, stuck behind my second cousin, Danisha, and her melon-sized butt. My little sister, Sealy, was up in there sobbing, but there wasn't a dang thing I could do about it, 'cause I was all squished between the biggest fifth-grader in the Lower Ninth Ward and a clump of sweaty kids all but killing each other behind me.
Danisha hit me square in the chest with a booty-bump and glared over her shoulder. "Girl, you best stop pushin' me!" Her bottom lip was rolled out so far, I couldn't help that my eyes went straight to the shiny bubblegum-pink underside.
"Hey, hey, hey, now, you girls stop all that messin' around," my bus driver mumbled all slow in his old-man voice. Mr Frank had drove my daddy to school when he was a kid, using the same old bus, except it was new and shiny back then, not all beat-down and rusted-out like it was for us. Daddy guessed Mr Frank had to be close to a hundred and twenty years old.

Contenu / content :

Upside Down in the Middle of Nowhere is a first-person narrative. The narrator, Armani Curtis, can think about only one thing: her tenth birthday. All her friends are coming to her party, her mama is making a big cake with blue icing, and she has a good feeling about a certain wrapped box. Ten years old is a big deal to Armani. It means she's older, wiser, more responsible. But when Hurricane Katrina hits the Lower Nines of New Orleans and tears her world apart, Armani realizes that being ten means being brave, watching loved ones die, and mustering all her strength to help her family survive the storm.
Upside Down in the Middle of Nowhere is such a gripping novel. Not only does it tell about the tragedy of Hurricane Katrina in Louisiana but its lively style makes you experience it through a ten-year-old's eyes. The characters, the descriptions and the situations sound true. Julie T. Lamana's first novel is a brilliant story about courage and survival.


13,05 euros (prix librairie)
Sélection 3ème/2nde/1ère